G.O.A.L. Advocacy provides outreach, rescue, education and assistance with care and housing solutions for chronically homeless mentally disabled women.
Our Story
In 2006 Robin Nixon started outreaching to a homeless girl in his local neighborhood. Jane Doe was a helpless starving girl living at Metro 92 bus stop in district 4 Echo Park. She had been homeless for over four years and with mental health problems, she was unable to feed herself or obtain an ID, required for most homeless shelter intake. Dennis Davis observed Robin helping the girl on a daily basis and volunteered to help. After a 2 year period of rehabilitation and care Jane Doe slowly regained her health and her story unraveled. She was on a simple bus journey from one family member to another. Off medication and disorientated she disembarked at the wrong stop. This simple error lead to her becoming lost and homeless. Now some 4 years later she had become chronically ill and chronically homeless. With daily outreach, care, and the help of agency investigations, Robin and Dennis got a positive ID on a missing presumed dead report filed 4 years prior.
The result was a phone call to a mother...
"We have found your daughter." She is now living back with her family and a decision was made to start G.O.A.L. Advocacy...
We want to help more people
It is clear to us with our unique knowledge that we are capable of doing more, and therefore we have set our goal to grow substantially and help more homeless women.
G.O.A.L. Advocacy, now in its 11th year has put in thousands of man hours and reached out to thousands of homeless women and has saved many lives and given hope and comfort to many helpless homeless women.
Self funded by Robin Nixon and Dennis Davis a decision had to be made, continue with limited resources as we were, or use our unique knowledge to grow and help more people...
The strategy that defines G.O.A.L. Advocacy's success is direct to patient service with direct to care services and direct relationships with care providers. This unlike the governments approach or many other homeless services, cuts out the huge intermediary administration costs.
Eleven years of service has created relationships with housing administers as well as city programs and the nurses unions. This has streamlined our effectiveness and unlike most services that extend beyond their capabilities of one on one care, G.O.A.L. Advocacy follows through its case management thus creating real recovery.
The larger one size fits all approach sadly often creates a catch and release program, where the homeless are unable to sustain the rehabilitation without continued care that can take years, not weeks or months, and after an emergency hospital admission they sadly end up back on the street.
G.O.A.L. Advocacy is committed to full recovery patient management. With an efficient direct help to women and proven process, this eliminates huge administration costs. G.O.A.L. Advocacy is approximately 500% more effective than many homeless missions and government organizations that deploy a 'one size fits all' approach. Sadly these ineffective systems often create a brief moment of comfort only to result in a 'catch and release' situation where 'good will' results in the homeless person returning to the streets.
The primary difference we make with G.O.A.L. Advocacy is providing 'one on one' specialized care to understand the specific problems an individual is going through. G.O.A.L. Advocacy goes the distance and provides ongoing care with housing solutions, rehabilitation and a chance of a new life.
There are so many helpless vulnerable women on the streets. It is clear to us that we are capable of doing more and therefore we have set our goals to grow substantially and help more people. Our next level of growth will position us to enlist more outreach workers in Los Angeles and then begin to roll out G.O.A.L. Advocacy around the world, organising a larger and more focused strategic outreach.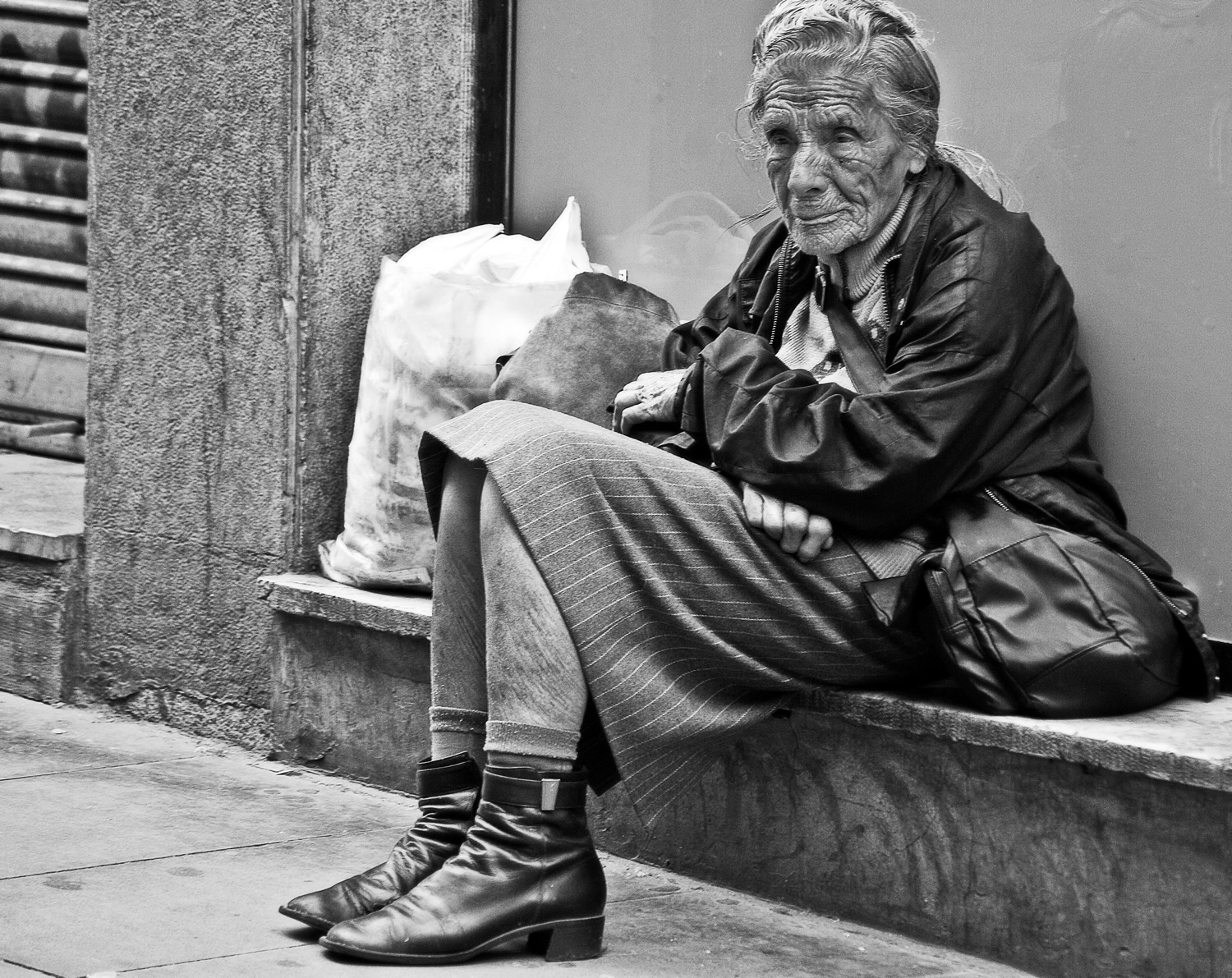 In 2001, a University of Pennsylvania study that examined 5,000 homeless people with mental illnesses in New York City found they cost taxpayers an average of $40,500 a year for their use of emergency rooms, psychiatric hospitals, shelters, and prisons." This number is now calculated to be $250,000 per person cost in tax payers dollars.
The consequences of impaired thinking are often more dire for women with untreated mental illness than they are for men.
A 1995 study of the incidence of rape among women with schizophrenia reported it to be 22 percent, with two-thirds of those having been raped multiple times. A 1989 study of homeless women in Baltimore found that nearly one-third of the women had been raped.
A survey by the National Alliance to End Homelessness reported that there were approximately 744,000 homeless persons in the USA. Among these, approximately two-thirds were single persons and one-third were families.
One-quarter of the homeless persons were said to be chronically homeless. Numerous studies have reported that approximately one-third of homeless persons have a serious mental illness, mostly schizophrenia or bipolar disorder. The percentage is higher among those who are chronically homeless and among homeless women and is lower among homeless families. One-third of homeless persons are seriously mentally ill.
Most homeless individuals with severe psychiatric disorders are not being treated. Most of them have anosognosia and are not aware that they are sick, but legally we protect their right to remain sick. As one news reporter noted: "It's as if we suddenly decided to respect the 'right' of Alzheimer's patients to wander wherever they please. Sounds ridiculous, but that's basically the situation with so many of the people we call 'homeless.'
Robin Nixon - Writer, Producer
Mr. Nixon is Co-Founder of G.O.A.L. Advocacy.
Robin has served as a two Term Governor to the National Academy of Recording Arts and Sciences. (The GRAMMY'S)
Robin started his career in the early 90's Production Designing movies for legendary Producer Roger Corman. During this period he worked alongside some of Hollywood's elite, Janusz Kaminski (Steven Spielberg), Wally Pfister (Oscar winning DP's.)
Robin designed music videos and achieved multiple number one placement for bands such as Oasis, Boy's II Men, and The Fugees.
Recognized as a pioneer in the Electronic Music genre, Robin was an early producer of large-scale music festivals (ORACLE' LA) and worked creative services for Coachella and Stagecoach. Robin also designed and managed the music strategy for Urban Outfitters with record stores in London, New York and Los Angeles.
Robin serves on many GRAMMY committees with a leadership role in Electronic Dance Music and long-term advisor to the Producers and Engineers Wing and Music Video short and long form. He is a board member of EDM.ME and a board member of Fine Arts Non Profit 'Create Fixate' providing inner city Arts Education for the under privileged. Robin is a founding member of the LA District Homeless Coalition. He received U.S. residence as an Artist of Extraordinary Merit and has been awarded 3 ADDY Awards and 2 International Summit Awards.
Dennis Davis - Producer
Mr. Davis is Co-Founder of G.O.A.L. Advocacy.
Dennis is a 20 year veteran producer, director of photography, editor and music composer. He recently produced a feature documentary "Women At War: Forgotten Veterans of Desert Storm". This project was the recipient of the esteemed 2006 Roy W. Dean LA Video grant and is currently screening on the festival circuit.
Dennis also produced "Beyond Babylon" an award winning documentary short on the costs of war to humanity as well as "Friendly Fire", a narrative short about a veteran with Gulf War Illness. He also shot, produced and edited "Jesús" which won an AFI/SONY "Visions of America" video award.
As owner of ChrisDen Productions, he has filmed many award winning theatrical productions including the late Julie Harris's "Belle of Amherst".
As Co-Founder of G.O.A.L. Advocacy, Dennis is a fierce and empathetic advocate for homeless mentally disabled women providing human needs, housing solutions and education for women in need.
G.O.A.L. Advocacy Coalition
G.O.A.L. Advocacy is a Founding Member of District 4 Homeless Coalition consisting of The United Nurses Associations of California / Union of Health Care Professionals (UNAC/UHCP), which represents over 28,000 registered nurses and other health care professionals.
G.O.A.L. Advocacy supports PATH (People Assisting The Homeless), by providing supplies and running events in support of their housing initiatives for women and children.
G.O.A.L. Advocacy supports Good Shepherd Shelter providing supplies and running events in support of their housing initiatives for women and children.
11 Years of Service with the City of Los Angeles